"Betty_Boop Designs"
FFA TOC will be held on:
Saturday March 11th at 1pm Regular
http://cgi2.igl.net/tourney/teamffa/2115455/
Sunday March 12th at 9pm Mixed Alt
http://cgi2.igl.net/tourney/teamffa/2146016/
FFA TOC Icon Playoff Game
Saturday, March 18th @ 4 pm est
*** Format is Frizz / Regular ***
FFAS March 12th at 9:00 AM Mixed Alt
http://www.myleague.com/ffas/tournament/2147637
This is to give all Qualifiers from different parts of the World a chance to play.
You Must Be On the List Of Qualified Players and a Member of a Team In Order To Register In Either of the 2 TOC Sessions.

Qualified players can play in EITHER or BOTH of the TOC Sessions.

A PAL For TOC MUST BE on QUALIFIED PLAYERS LIST And a Member of a Team in Order to Pal in TOC.

If you are on this list and you have changed name, you still qualify for the TOC
however, you need to tell me your new name before you register.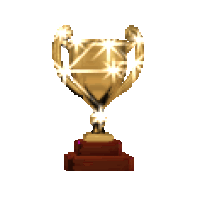 A sub for TOC can be any FFA Member who has NOT been registered in today's TOC, regardless if they have subbed before or not.

TOC QUALIFIERS

REMEMBER .....
All players, including pals, must be on the list of qualified players in order to play in either or both of the TOC sessions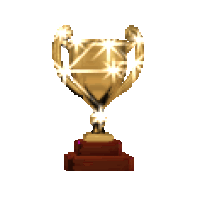 Avengers

darz2 * Fletch * one_nightowl * robert_melton73 * Shocking * sin_city * spade_bomb spade_doctor * Strikeoutking * the_black_fox * ticXtacXtoe * HOTT_BLONDE


BEA

BE_A_Blessing * Be_A_Crystal * Be_A_Dakota * Be_A_Esther * Be_A_Flower * Be_A_Hammer * Be_A_Jester * Be_A_Joy * Be_A_Mari * BEA_A_mechanic * Be_A_Mimi2 * Be_A_Missy * BE_A_Mumbler * Be_A_SaltNLight * BE_A_SPOONIE * Be_A_Supporter * Be_A_Smile * frag3nal * libertybell * COYOTE_4_YOU


Bloopers

_TheColbs_ * Alioop * angelsis * B_daFuzzz * B_HeyJude * B_Joe * B_Marsha *
B_PrairieGirl * cajunswan51 * Cowtown_Player * Dynamight * errhead * jake_bo * jezzjezz * koz_Isaidso * mr_holmes * NAFSA * name_unknown * Quiet__Storm * Roadrunner1 * ROCK_UKR2 * SuperRez


CarTunes

Mustang_Queen * skizzy * MrClueless * Tiger_Maven * sabine * upNsmoke712 *
Taste_It_ForMe * spadewhisperer


FM

_delightful_ * gustave * hristo


GAG

GAG_MacandJan * GAG_MeanMonkey


GOF

BlueSteel * dontstponmytoes * econgineer * fun_chickie79 * Gof_Deb * GOF_HeavenSent * lady_aggie * Innocent1 * tx_houston
GOF_Lebrayon * GOF_Ms_Sami * Tookus * luckyluci * Its_MusicTeach


HM

HM_action * HM_Bootiful * HOTT_EVE * HM_Lionessa * hm_rick


KISS

_Starz_ * Kiss_Bliss * KISS_da_Jupiter * Kiss_goldiebaby * kiss_kevin_66 * KISS_SMILEY *Kiss_Truly2 * KISS_TWISTEDTEA * Kiss_Zouk * onebook1611 * quasar13 * ShootingStar_

ONE

Angie1 * AngelicBlueEyes * Bold_Reason * DUKE2002 * Hello_its_Me * J70m3u07 *
slixster * shocking


OTT

sunshinenew * OTT_Missy_RDH


PP

PP_Ausielady1

Risky Bidness

Celli * Madpup * pinochlepeachez * RB_AussieChelle * RB_DD_ * RB_dubai66 *
RB_Gerry_ * RB_Gotcha * RB_Hot_Puffy * RB_ladyred * RB_OhSoSpicy * RB_Wolfie


ROX

Butterfly_Love * hanky * hoop * Jamming12 * JazzyCat * Just_Ann * KAY11 * Lindy * lonlar88 * NoTime4THIS * ROX_babs_08 * ROX_Barb * ROX_CandyHeart * Rox_Goodgirl * ROX_Lady4God * ROX_NanaC * Rox_puppy * ROX_Seawind * ROX_SnickAngel * Rox_Trix * shakawench * SILLYKITTY * Spookymouse *
va2vp1 * VioletRose


Schooled Spaders

_9er * c1ndy * Feisty4Ever * HuskerGirlUSA * Its_Dennis * Lil_Turkette * Nerd *
plain2500 * SSmoknInDBoysRm * SpadeWarriorr * SS_ClassClown * SS_PromQueen


TRIBE

crcoord * DancingSun * Evan_of_Ar * gumbo_mama * KalebsPaPa1 *
kimmybaby * Shenanigan * T_SuperDave * Tatt2mom * TPwyld * Zippy4