Terrie AKA BettyBoop
(Owner - Founder / League Liaison / Site Trainer / Category & Host Page Designer / Site Organizer)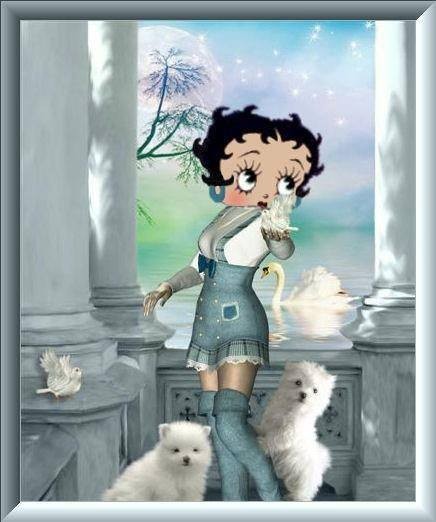 I'm Terrie, Boopstcpages, Or HM_Boop! I have been around in Leagues for the past 27 years and Play Spades at Safe Harbor Games.
Started out with MSN Gaming Zone back the 90's, I was a Sysop there and a Host for MSN Gaming Zone.
I also was founder of my own Club called CALM COOL COLLECTED.
Having designed many pages for myself and other hosts for over the past 25 years having had a few very old sites which are no longer active.
I didn't take it seriously until 2015 when I started BoopsTCpages. My main goal is to give all hosts beautiful pages to use for their tourneys.
I've also trained many hosts to make their own, trained many team captains on how to create their own team pages.
Over the past 27 years, I took many HTML classes and Microsoft certification classes.
Self taught myself design using PSP, Corel Draw among other programs. Now furthering my education with even more classes in PSP, HTML, CSS, Java, Javascript.
I always have had a desire to learn many Computer Languages. Those include Python and SQL are among the ones I would love to learn someday.
As an Aquarian, according to Astrology, they say Aquarians are creative people. I love being Creative, and take a lot of pride in my work.
Some days are more creative than others. Some Days, the ole brain just doesn't want to kick in. Guess we all have those what I call Brain Farts.
But, if you aren't happy with a page, I will bend over backwards to make things right for every host out there.
Even will gift many pages to make up for an OOPS BOOPS MISTAKE.
I live in Arizona with my family all here in same town, and my Rhodesian Ridgeback (She is Very SPOILED)
You can Contact me at CCC_Bettyboop@msn.com or on Trillian as BoopsTCpages
Although it is better to contact me by E-Mail as I rarely log on to Trillian.
I am online almost every day! Even if I have the day off. I do check my email daily unless I'm on a vacation taking a cruise.
In the event that anything should happen to me, as my health hasn't been that good lately,
Ro and all our other designers will take over the site and continue to create beautiful pages for you.